How to rent devices(Web version)
Once you decide which device to use, press the [Ready to rent] button to the right of the device name.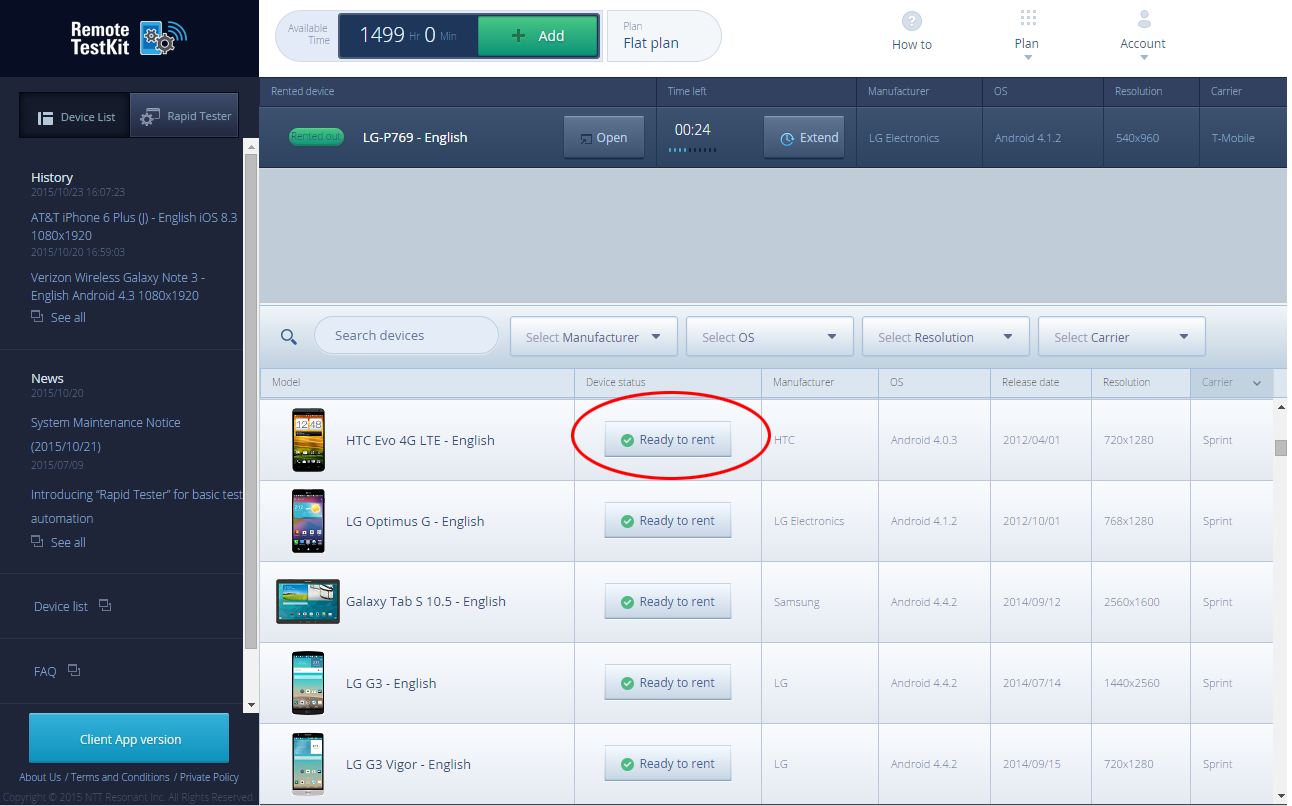 Pressing this button displays a screen where you can select the rental period in 30-minute increments. You can also extend the rental period for a device after renting it.
See also Web version:
See also Client software version: