Case study
LogiGear
LogiGear's customers use Remote TestKit to ensure their testing team is well equipped with wide range of mobile devices for their automated test framework - TestArchitect. LogiGear and NTT Resonant Technology worked together to offer seamless connectivity between TestArchitect and Remote TestKit.

About LogiGear
LogiGear Corporation provides leading-edge software testing technologies and expertise, along with software development services that enable companies to accelerate business growth while having confidence in the software they deliver. Founded in 1994 by top thought leaders in the software testing industry, LogiGear has completed software testing and development projects for prominent companies across a broad range of industries and technologies.
Click for more information on LogiGear, TestArchitect and download free version of TestArchitect.
LogiGear - Remote TestKit use case at a glance.
Challenges
To offer flexible on-demand device cloud for LogiGear's TestArchitect automation framework for LogiGear's internal testing sites (Vietnam, Foster City, Seattle, Huston) and for TestArchitect clients worldwide.
TEST COVERAGE - MORE DEVICES:
Increasing test coverage, in turn, increases product quality: That's LogiGear's priority and widening the device coverage without adding overall cost was a huge challenge.
FLEXIBILITY - FROM ANYWHERE, ANYTIME:
Remote TestKit public SaaS service provides ON-DEMAND access to wide range of iOS and Android devices from anywhere, anytime.
Results
COST SAVING
"Faster reaction time for reproducing, communicating and fixing bugs. Our operational cost for maintaining physical devices has been reduced significantly since the devices are all on RTK cloud now. TestArchitect teams as well as our service delivery teams can now swiftly adapt to new market demands and customer's needs."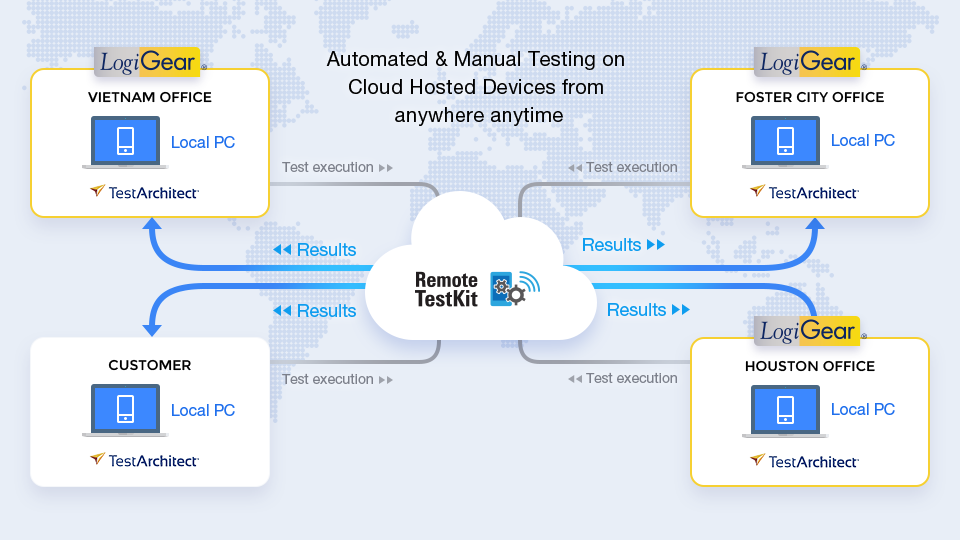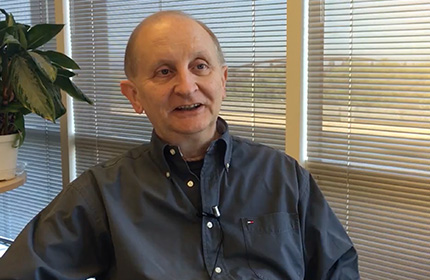 Hans Buwalda -
CTO of LogiGear
Please introduce yourself and your responsibility at LogiGear.
I'm Hans Buwalda, CTO of LogiGear. I have been pioneering automated testing for many years, in particular keyword-driven approaches, with a strong focus on automation-ready test design. I see automation more as a test design challenge than a technology challenge.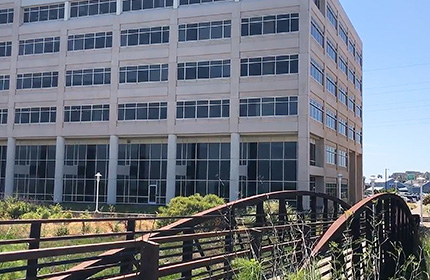 Please tell us about LogiGear.
LogiGear has been around for over 20 years, and has an expert approach to testing and test automation. We have written books and articles, and speak at events. The expertise is carried by our services and products, like test development services, training and our flagship product TestArchitect.
How do you stay relevant and provide services in ever-changing environment?
It starts with listening. We try to listen to our customers, our market, and our own staff. We learn lessons all the time, both from successes and from challenges. We never assume that our knowledge from the past is still what is needed today. Sometimes it is, sometimes it isn't. There is a lot of cool stuff out there, and it is fun working in our industry right now.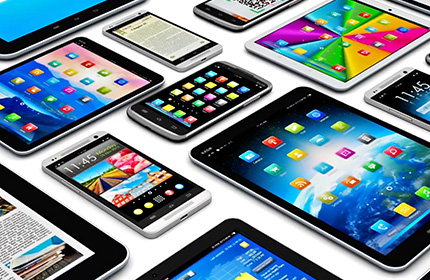 Please tell us about your experiences so far and hopes and expectations for the future of the partnership with NTT Resonant Technology.
NTT Resonant Technology is very responsive and cooperative, which is great help in often complex customer situations. Their product "Remote TestKit" is very direct and works well with our TestArchitect.
Flexibility is important in Test Automation. You never know what you will encounter. Even if it works now, if the interfacing that you have with your mobile devices are limited, which is the case with the most current mobile cloud, at some point, that's going to hurt you. Something you want to do with your application, you won't be able to test. That's what I really enjoy about working with NTT. Remote TestKit hosts physical devices, and we have access as if they are connected to our machine. That's great!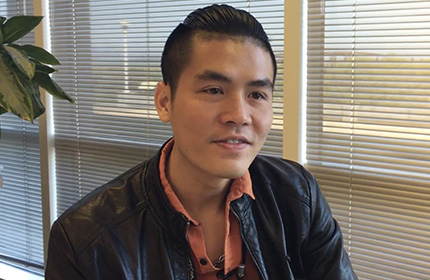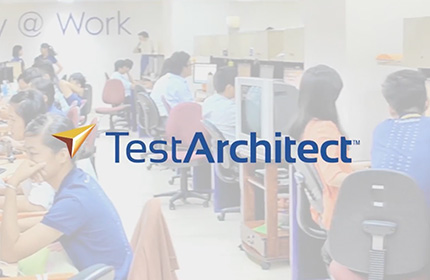 Thuc Nguyen -
Associate Product Manager (APM) of TestArchitect
Please introduce yourself and your responsibility at LogiGear.
Hi, my name is Thuc Nguyen and I'm an APM of TestArchitect ? LogiGear's codeless automation framework. My responsibility mainly involves ensuring that our product teams are delivering a sensible roadmap as well as writing about the latest trends in Agile testing.
What is TestArchitect?
TestArchitect is the integrated automation framework which focuses on scaling up test automation coverage and productivity by leveraging a smaller programming staff to support a much larger non-programming staff. The beauty of TestArchitect comes from its Codeless-ness which means a fully-stocked pre-coded keyword library is out-of-the-box. You can start writing automated tests right away. It's easy and yet powerful.
What are the benefits of the integrated solutions?
An integrated solution between TestArchitect and Remote TestKit will benefit our customers tremendously by enabling them to quickly develop automated tests in TestArchitect then run those TestArchitect tests on whatever Remote TestKit devices they like. The integration completes an end-to-end process from test design, test development, test management to test execution. It's even more powerful if you incorporate it into your CI/CD/DevOps pipelines. Ultimately, what we have is true quality at speed.
What are the benefits of using Remote TestKit for LogiGear and its customers?
The biggest benefit of using RTK for our in-house product development comes from its on-demand flexibility. Since TestArchitect supports automating native apps, mobile browsers and hybrid apps on both iOS and Android, increasing test coverage which in turn boosts our product's quality, is always our top priority. RTK provides us the devices we want when we want them.
The same benefit applies for our customers who have their apps running on all kinds of platforms and from any corner of the world. For instance, a tester in Vietnam can show a developer in California a bug she has found when testing an Android device located in the United States. Thanks to RTK's unique technology which enables the phone to function as if it's connected to the local box.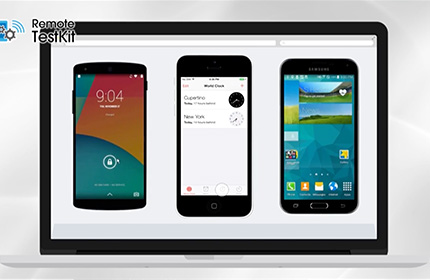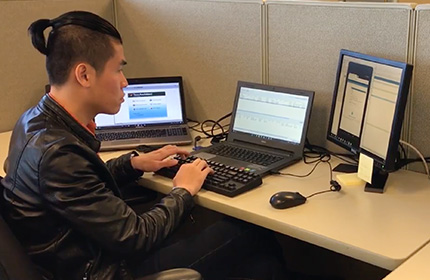 What were your challenges before?
Back in the days, we usually had to purchase physical phones to cover a new Android or iOS version. The purchasing process was long and costly, not to mention the not-trivial effort to maintain the devices.
There are many mobile device cloud services on the market today. What do you think is the strength of Remote TestKit?
Our customers as well as our teams appreciate the fact that RTK devices are real phones instead of simulators or emulators. This makes a big difference because we have gained more confidence in delivering exactly what our clients will experience.
When and how do you use Remote TestKit?
One TestArchitect component that we usually need to rebuild when covering a new mobile OS version is the app-signer, which helps our users prepare their app for testing. If this app-signer doesn't work on a specific OS version or device, it'll be a showstopper. Thus we've been using RTK to test our app-signer across platforms and various devices to ensure the best quality.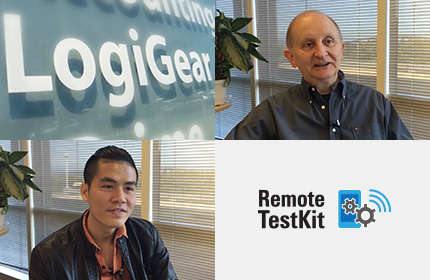 How has Remote TestKit changed your team's operation and productivity?
We've achieved faster reaction time for reproducing, communicating and fixing bugs. Additionally, our operational cost for maintaining physical devices has been reduced significantly since the devices are all on RTK cloud now. TestArchitect teams as well as our service delivery teams can now swiftly adapt to new market demands and customer's needs.
Would you recommend Remote TestKit to other companies?
Yes absolutely! Our model of leveraging RTK can also be applied by other firms with the same challenges as ours, such as serving large-scale enterprise customers and ensuring test coverage for a global user base. Companies who focus on delivering automated solutions on mobile devices can (and should) take advantage of RTK to keep staying relevant in a DevOps and Cloud world.