Case study
Lookout
Lookout uses Remote TestKit to ensure its mobile security application works on all devices for 100 million individual and enterprise users around the world.

About Lookout
Lookout is a cybersecurity company that makes it possible for tens of millions of individuals, enterprises and government agencies to be both mobile and secure. Powered by a dataset of virtually all the mobile code in the world -- 30 million apps and counting -- the Lookout Security Cloud can identify connections that would otherwise go unseen and predict and stop mobile attacks before they do harm. The world's leading mobile network operators, including AT&T, Deutsche Telekom, EE, KDDI, Orange, Sprint, T-Mobile and Telstra, have selected Lookout as its preferred mobile security solution. Lookout is also partnered with such enterprise leaders as AirWatch, Ingram Micro, Microsoft and MobileIron. Headquartered in San Francisco, Lookout has offices in Amsterdam, Boston, London, Sydney, Tokyo, Toronto and Washington, D.C. To learn more, visit www.lookout.com, subscribe to the Lookout blog, and follow Lookout on Facebook, Twitter and LinkedIn.
Lookout 'Remote Testkit Installation' at a glance.
Challenges
To ensure Lookout security application works on all devices around the world.
SERVICEABILITY:
Test Lookout applications on carrier connected devices in each service country
RELIABILITY:
Test on various manufacturers' models, OS platforms, and OS versions
EFFICIENCY:
Access devices by global workforce
Mobile Test at Lookout
Functional and regression testing after every app build
Both developer and tester use ADB and Xcode to remotely deploy app for manual and automated testing
Appium is used for automated test via Remote TestKit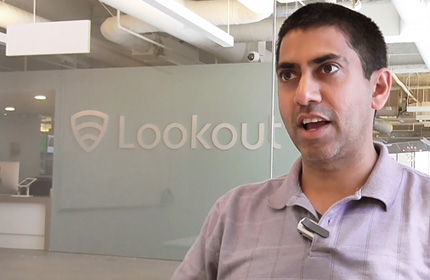 Susheel Daswani -
Solutions Architect, Lookout
What is your responsibility at Lookout?
I'm a Solutions Architect on the partner's team at Lookout. My responsibility is to make sure that our customers and partners are getting a great experience from the use of Lookout's apps for iOS and Android.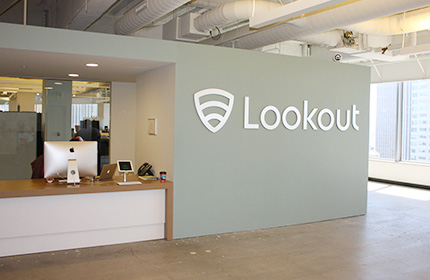 What made your company decide to use mobile-device-cloud? What were your challenges?
At Lookout, we have users across the globe; we have different phones across the globe; and we have a distributed workforce across the globe. We have engineers in Ireland, India, Boston, and other locations. The question then becomes how do we develop and test Lookout for iPhone and Android with global reach? How can we have this global workforce build quality product for a global user-base, partner carriers, and enterprises? That was our main challenge.
What made you decide on Remote TestKit?
There are other provider of distributed mobile development and testing tools. Remote Testkit has several features which are very powerful. First, with the enterprise model, it allows us to easily host mobile devices internally. We can have servers at our various offices around the globe. Another strength is it allows us to plug in pre-released devices given to us by enterprise customers and carrier partners. Remote TestKit also offers a great UI and admin tools easy for anyone to operate. It supports Android and iOS. Cost-wise, I found that Remote TestKit has the best value with full features.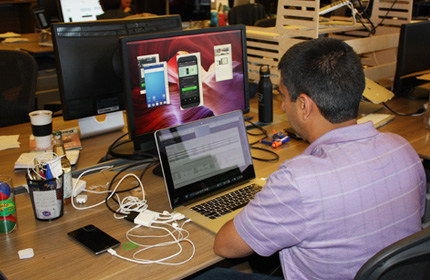 How has Remote TestKit changed your team's operation and productivity?
It has been hugely productive for us. We have a global workforce. Developers and QA in India, Ireland & Ukraine; we have Boston, London, & Tokyo teams. To truly test something, you want to make sure that you are testing it in the country where mobile devices are going to be used. If we found a bug in a Japanese carrier device, how do we efficiently debug it when the engineer who is asked to fix the bug is in San Francisco? Remote TestKit has been hugely helpful. Now instead of someone in Japan giving descriptions of what's going on, and the developer guessing what's going wrong, and then sending a new build across the world to have it tested, that developer in San Francisco can now use that device in Japan as if they had it in their hands. Further, since all teams across the globe can access devices, we have 24 hour continuous operation and it has made us really efficient.
Would you recommend Remote TestKit to other companies?
100%! If you are a purveyor of mobile apps with a global customer footprint, used by carriers, by large enterprises, you are going to want to test those apps in a range of global scenarios. Remote TestKit is the best solution that I have found in the market. We could not be successful without it.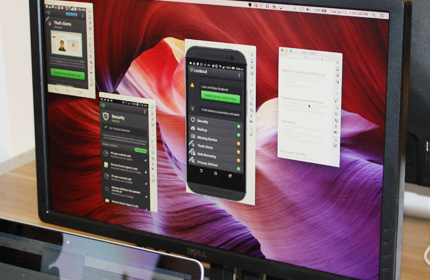 Ann Sulit -
Quality Engineer, Lookout
What is your responsibility at Lookout?
I'm the QA Lead for the partner's team where we support global carriers worldwide.
What was the challenges before using Remote TestKit?
In order to support global carriers, we need specific devices to run testing. Before Remote TestKit, we weren't able to scale our QA team. We have remote teams, but they were isolated and weren't able to access devices quickly enough. Now, our Remote Teams use Remote Testkit on a daily basis to access all the devices needed.
What do you like about the Remote TestKit?
The UI is very easy to use and it's easy to connect devices. NTT's Support team has been responding quickly and very competently to our support requests.
Would you recommend Remote TestKit to other companies?
Definitely! It's helped us tremendously. It's a great tool, especially if you have remote teams. You can't always ship out devices. It's a great benefit for us to have Remote TestKit.
Thank you Susheel and Ann for the interview!