Case study
ZigZaGame
ZigZaGame uses Remote TestKit to gain instant access to devices they don't own, and to quickly push new builds to alpha testers on-site and in remote locations for live testing and tweak sessions.

About ZigZaGame
ZigZaGame Inc. is a Japan based global gaming company with offices in Tokyo and Seattle. The most recent title, Neo Monsters, has become the #1 App in the Role-Playing Games category in over 119 countries, and many previous games have also enjoyed similar successes. The close-knit team oversees every part of the game life cycle from creation to release.
Click here for more information on ZigZaGame,
ZigZaGame - Remote TestKit use case at a glance.
Challenge 1
"Testing out app's compatibility with fringe devices we do not own."
"For a mobile game development company, ensuring our app works on as many devices possible is very important. We have had numerous instances in the past where a certain update of our game engine caused incompatibility issues on some devices. Remote TestKit allows us to cover as much ground as possible."
Challenge 2
"Providing updated builds to our in-house alpha testers, as we tweak the game in real time based on their feedback."
"Our development style is that we live tweak the game to reflect tester feedback, and Remote TestKit provides an efficient way to bring updated builds to all of our testers on-site and in remote locations."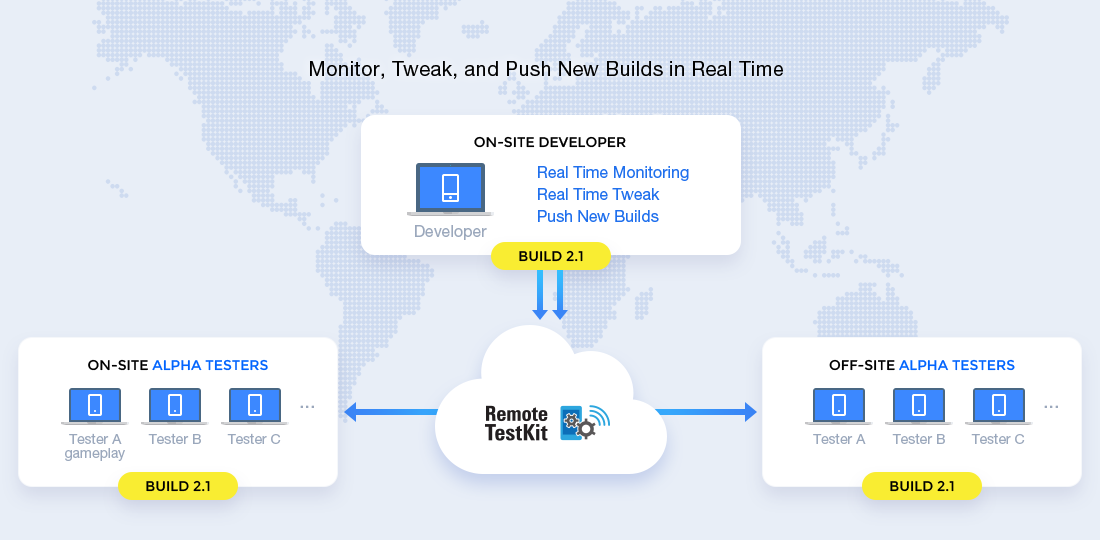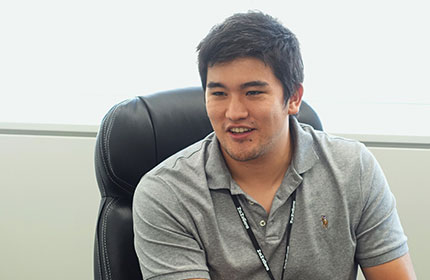 Ryan Y. Kelly
COO of ZigZaGame
Please tell us about ZigZaGame.
ZigZaGame, Inc. is a global gaming company. My brother and I started the company about 9 years ago. We saved up all our money from our summer jobs when we were students, and founded this company. Now we are a 30-person company with offices in Tokyo and Seattle. We are an end-to-end game maker. We create games from scratch and we market the games ourselves.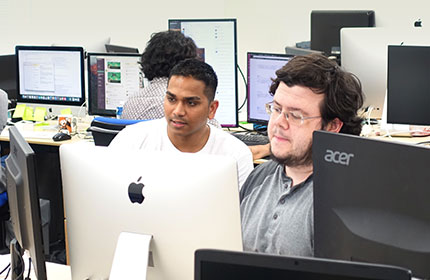 What are your challenges and how did Remote TestKit help solve it?
Our goal is to provide finalized products with very little bugs as possible. There are two challenges we wanted to tackle with Remote TestKit. The first challenge was to test our games on devices that we do not own. The second challenge might be specific to us. Our methodology is that we make an alpha build, and call in a lot of testers and have them play it in-house. We monitor their progresses, and often we see that they get stack on a boss, or they think something is too easy. Then, we live tweak the application to make the boss stronger or weaker. Before Remote TestKit, we had to make a build and install it on all twenty or thirty alpha testers' devices. With cloud based Remote TestKit, we simply upload it on one place and everyone is up-to-date. That has given us a huge efficiency boost.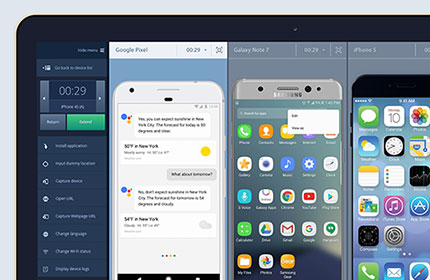 Please tell us about your experiences so far.
We like Remote TestKit for two more reasons. The first reason is the framerate. Obviously, being a game company, framerate is very important for us to get a feel for how our apps are running on real devices. A part of our testing process is to see the performance of our apps on real devices. Even when an app is functional, if it's too slow or the frame is too choppy on a device we are testing, that means that the app doesn't actually work on the device. When we see low frame rate on Remote TestKit, we know that it's actually low framerate. The second reason is the intuitiveness of the user interface. It literary took us maybe a day for the entire team to get accustom to the Remote TestKit UI. This goes for our end, and also for testers' end. A lot of alpha testers come and go. Which means that they have a very little time to get hands-on with the tool. It's extremely important to us that the tool we use is very intuitive.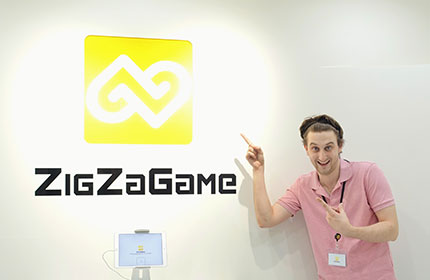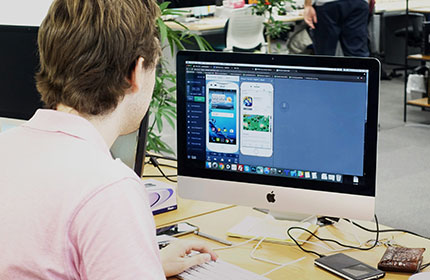 Please introduce yourself and your responsibility at ZigZaGame.
Hi, my name is Sean Arn. I'm a producer at ZigZaGame. One of my main responsibility is to assist and oversee releases of the finished products. Which means overseeing the developments and updates for the games we have, and testing those updates over-and-over till we can release really polished product.
Please tell us your experience with Remote TestKit.
Here at ZigZaGame we have dedicated support team. We want to make sure any user experiences any issues with the apps we provide leaves with a satisfactory outcome. A lot of company may have 20 or so mobile devices in-house, and when they get an issue, they try to figure out what's going on with those devices. The problem you run into with that methodology is that there are way more devices available on the market. When you have a really dedicated user, someone who's been using your app since day one, someone who's plugged in ton of hours to the game, but who's using a device you don't have in-house. When they come across some issues, with Remote TestKit, we are able to fix those cases, even if we have never seen the device. We just upload the app to Remote TestKit and figure out what the issue is. Remote TestKit allows us to pin point what's happening. We can find out if it's a device specific issue; if it's an issue with our build; or if it's an issue with the engine. Then, we can provide the fix, so that user ends up leaving with very satisfactory experiences. That's why we find Remote TestKit to be really great.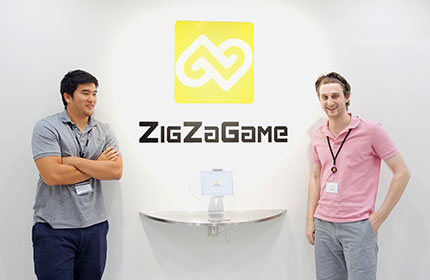 Would you recommend Remote TestKit to other companies?
A part of the success is coming from our drive to create very finished bug free products. For that reason, Remote TestKit was a great find for us. Since then, we have been using it quite a bit.