Inputting data and operating the device using a PC keyboard
* This function is available in both the Client software version and the Web browser version.
With Remote TestKit, the text you enter on a computer can be reflected directly on a smartphone. This enables you to perform the work you traditionally have to perform when testing devices (such as checking websites by entering the URL directly and tests involving massive amounts of text entry) more efficiently.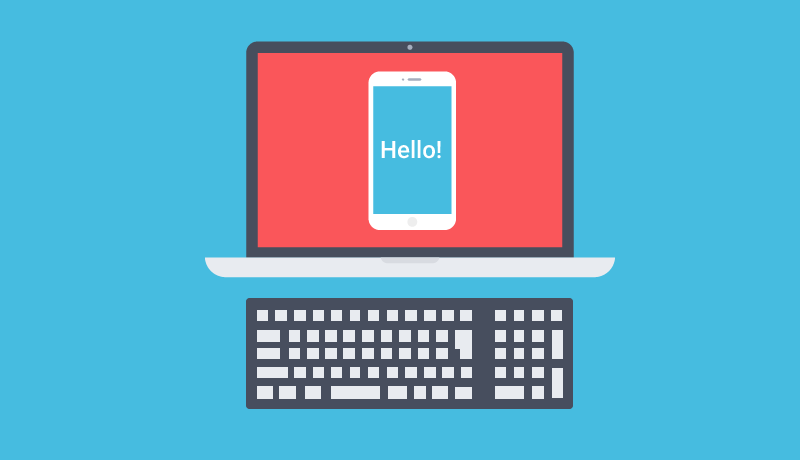 Text Entry Using IME (Only for Windows Version)
You can enter text in Japanese using the Windows IME at [Device -> Enable PC IME]. Because this allows you to use the Japanese text entry method on your computer that you are accustomed to, you can perform verification operations much more quickly.
* IME (Input Method Editor): A system for entering Japanese on Windows computers